HOME
> School of Graduate Education
School of Graduate Education
Outline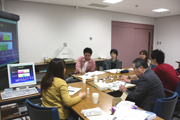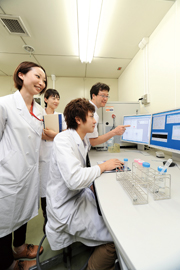 Our graduate school train researchers and professional staff who can independently contribute to medical care development, along with creating new idea for medical and nursing science.
The Graduate School of Medicine provides one Doctoral Course and two Masters Course. The Doctoral Course, ¡ÈDepartment of Medical Science¡É, aims to foster researchers. ¡ÈMasters Course in Graduate School of Medical Science¡É targets graduates who didn¡Çt specialize medicine, and ¡ÈDisaster and Radiation Medical Science Joint Masters Course¡É targets working members of society such as nurses and local government employees.
The Nursing Graduate School provides ¡ÈResearcher Course¡É for professionals who will or have roles in developing and studying nursing assistance methods, and ¡ÈCertified Nurse Specialist Course¡É for fostering nursing professionals with advanced knowledge, skills, and outstanding practical ability.
¡ü Organization (to ¡Èabout FMU¡É)
Admissions
¡ü

Graduate School of Medicine

We expect students who have high morality and rich humanity, who will create new medical paradigms while contributing to society.
Aspiring to acquire professional knowledge and skills.
Desiring to study and lead pioneering research.
Aiming to improve standards of community medicine.
Having interest teaching in universities and research institutes.
Having passion for advancing the world in medical disciplines.
¡ü

Graduate School (Masters Course)

We expect students who have high morality and rich humanity, and will create new medical paradigms together while contributing to society.
Having various knowledge and creativity besides medicine, and who can see things from an international perspective.
Having passion in acquiring professional medical science knowledge intensively and contributing to community.
Aiming to become leaders in fields of research, education, and practical business.
¡ü

Graduate School of Nursing Fukushima Medical University Graduate School of Nursing welcomes those students who:
Have motivation to develop advanced nursing methods based on practical studies
Are determined to acquire advanced knowledge and practical skills required of nursing professionals
Have motivation to contribute to communities in the fields of public health, medical care and welfare.
Educational Goals
¡ü

Graduate School of Medicine
Produce researchers who will contribute to the progress of the field of medicine.
Prepare students to acquire right research methodology necessary for specialist.
Prepare students to pioneer diverse fields of medicine.
¡ü

Graduate School of Nursing
Produce nursing professionals who have a high level of expertise and skills.
Prepare students to become nursing professionals who are capable of developing and studying nursing methodology.
Produce nursing educators who facilitate career development of nursing professionals.
¡Ê UPDATE Apr.2016 ¡Ë