About Fukushima Medical University ¡ÌFMU¡Í
Fukushima: Lives on the Line¡¡
¡ÚDigital Book¡Û
This digital book is a compendium of reports from the 2011 Great East Japan Earthquake and Tsunami (published December 2012, full-color, 306 pages)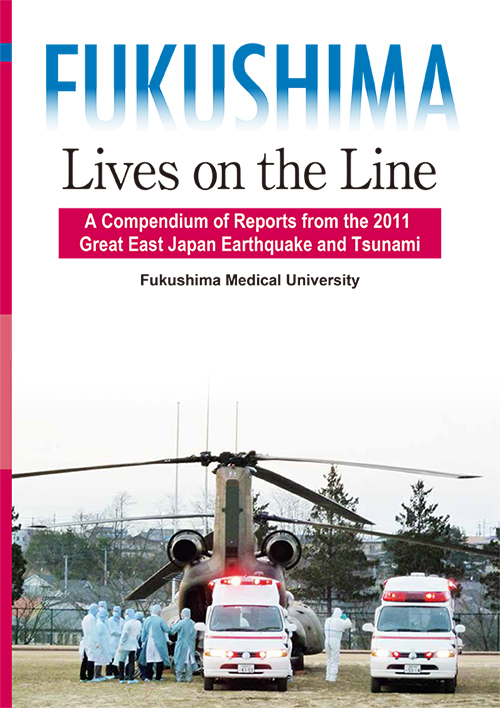 Fukushima: Lives on the Line
Rental, sale, or distribution of any of the contents is strictly prohibited regardless of the purpose.
All contents of this digital book are the copyright of Fukushima Medical University and the third party who granted Fukushima Medical University permission to reprint, and protected by the Copyright Act and applicable international regulations. All rights reserved. Any infringement of the rights of the third party including invasion of privacy in connection with the use of data or other materials included in this book is strictly prohibited.

It is recommended to download the latest version of Adobe Flash Player before viewing the digital book.
¡ü

Contact Us

Planning and Financial Affairs Division, Fukushima Medical University

TEL: +81-24-547-1013, FAX: +81-24-547-1991, Email: kikakug@fmu.ac.jp